Reaching For a Higher Vision Together | Linuo Solar Shines at Intersolar Europe 2023
---
On June 14, the 16th International Solar photovoltaic Exhibition (Intersolar Europe 2023) will be solemnly opened in the new International Exhibition Center in Munich, Germany.
Reaching For a Higher Vision Together | Linuo Solar Shines at Intersolar Europe 2023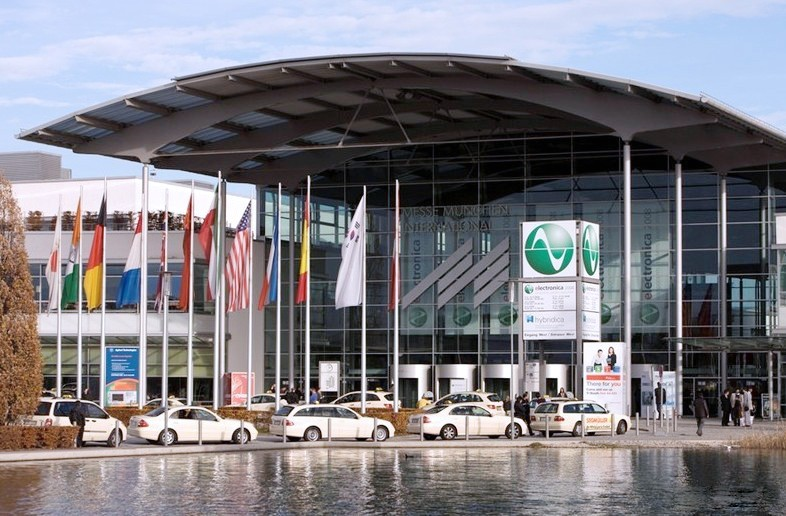 Reaching For a Higher Vision Together --- Intersolar Europe 2023
On June 14, the 16th International Solar photovoltaic Exhibition (Intersolar Europe 2023) will be solemnly opened in the new International Exhibition Center in Munich, Germany. Intersolar is the largest and oldest solar photovoltaic exhibition in Europe and even the world.It is also a comprehensive professional display platform for exchanges and cooperation between solar photovoltaic industry and related industries.
Linuo Solar is invited to exhibit at the exhibition, with a variety of high-efficiency module products ,to promote the development of a global low-carbon green future.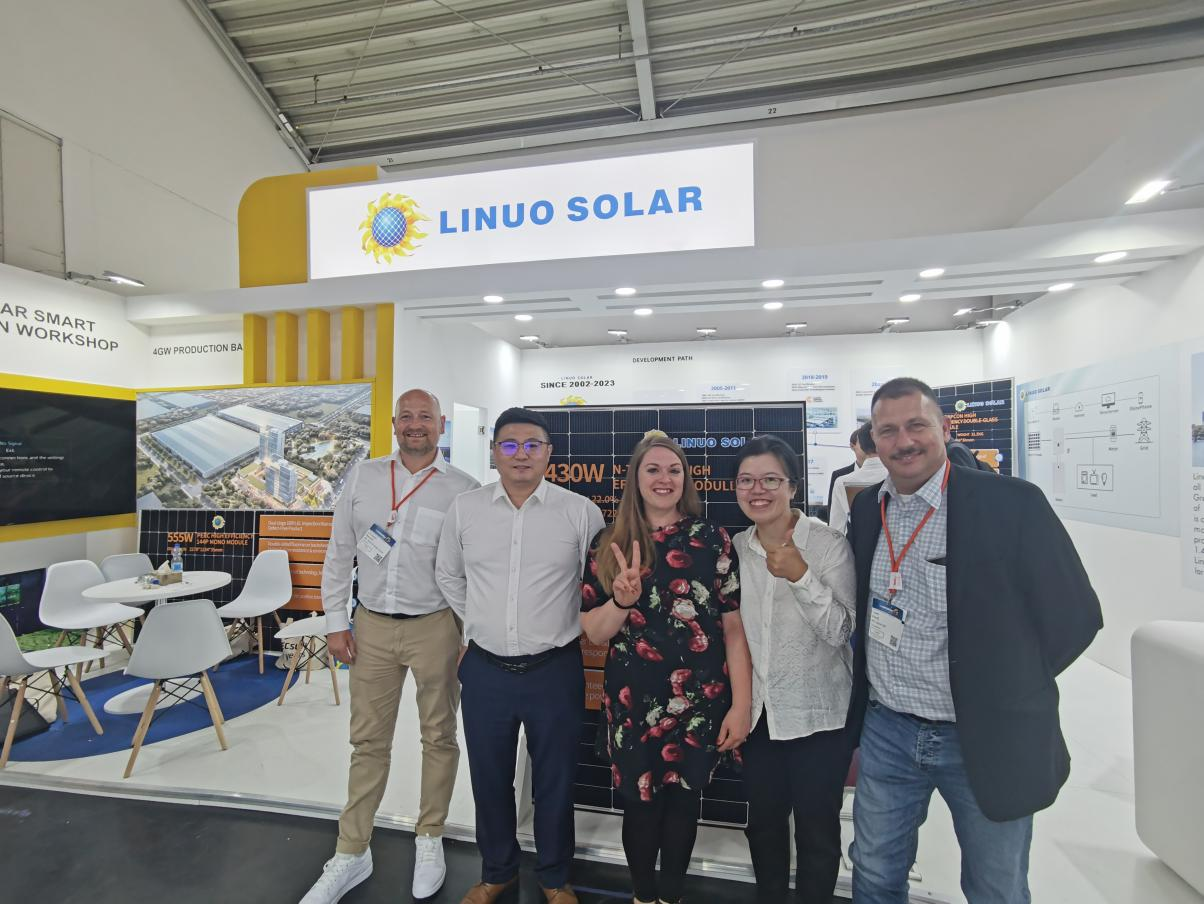 With the vision of global green transformation and moving towards zero carbon, all sectors of the world are eager to follow this. Linuo PV brought a series of high-efficiency photovoltaic modules such as N-type, P-type and all-black 182, ESS intelligent energy storage system and new balcony solar system to the exhibition, which were displayed for European customers.
N-type Components - Low Decay and High Profit
Currently, the PV industry is in a critical period of transition from P-type to N-type.Compared to P-type products, Linuo PV's leading technology and product innovation in N-type TOP Con, double-sided power generation with double-sided income, lower LID and LETID attenuation, excellent low light response, guaranteed output super anti-PID performance, all-round references to anti-PID materials , at the same time, the advantages of good compatibility for different PV systems, have attracted many customers and industry partners .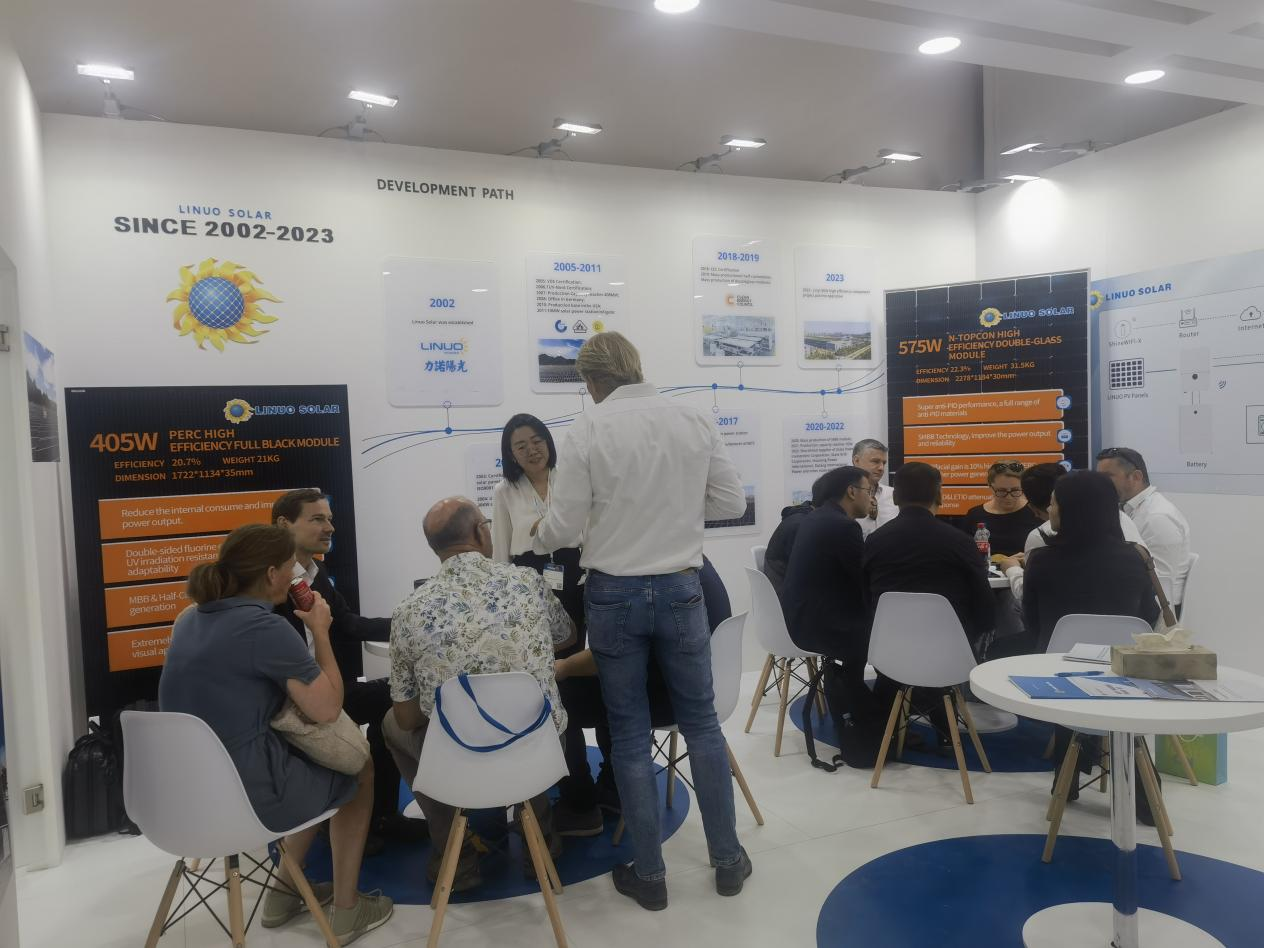 type

C

omponents -

I

ngenuity

P

referred
The 182 PERC module in the "Spring Series" launched by Linuo Solar is characterised by low power loss, high conversion efficiency, high power generation performance and so on, and adopts anti-shadow occlusion design.At the same time, this product has been tested twice by 100% EL, using MBB main grid technology to produce and develop with high standards and high requirements, to ensure efficient and reliable products, and to provide high-quality products that meet customer needs.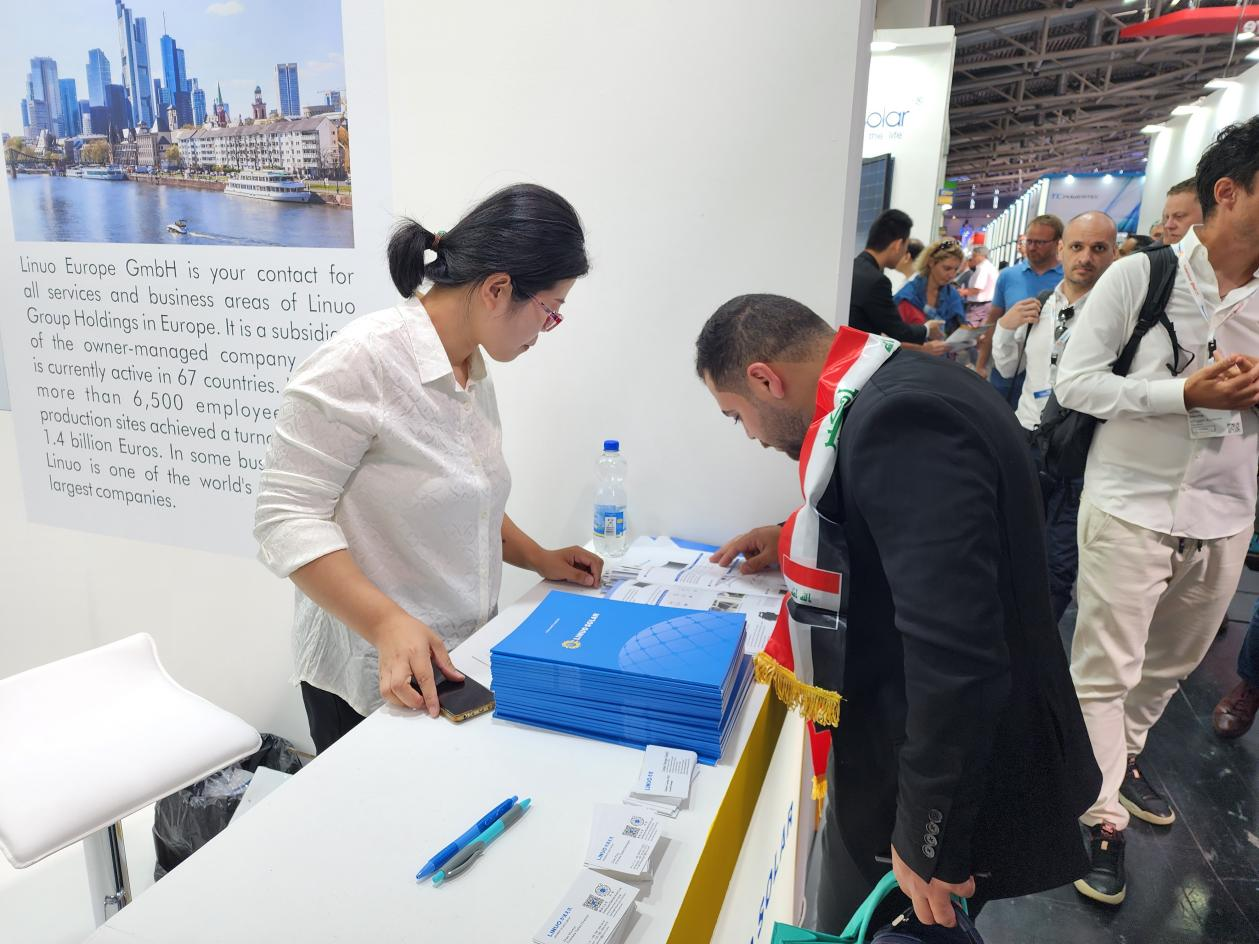 Full Black Components - Aesthetic Progression
Compared with the traditional distributed products, the all-black series modules launched by Linuo Solar continue the leading PERC battery technology, low working current, high power generation efficiency, on this basis, increase pure black design to achieve the perfect integration with the building, high appearance and performance design is favoured by customers with high aesthetic requirements.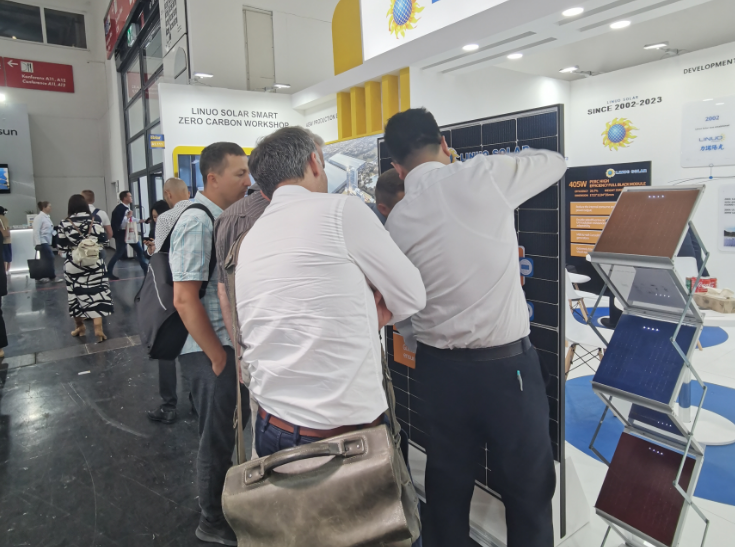 ESS Intelligent Energy Storage System - "Frequency Modulator of Reserve Force"
With the significant increase in the installed and planned capacity of new energy, in order to ensure the stability of energy supply and improve the utilization rate of energy, Linuo Soalr seizes the current opportunity to focus on the integrated development of "PV modules + batteries" with high-quality product technology innovation and engineering practice, and launches the "Solar+Storage" ESS intelligent energy storage system, can achieve plug-and-play. In addition, the ESS uses power storage devices to compensate for the shortcomings of unstable solar systems, reduce energy output variations, make 100% use of solar resources and improve power quality.
Balcony Solar System - New DIY Solar Power Generation Device
In this exhibition, the balcony solar system developed by Linuo Solar came as a shock. The system is a DIY solar power generation device that applies the solar power generation principle to household electricity, integrating solar panels, micro inverters and a suspension system, allowing users to assemble the solar system according to their preferred DIY scenario. In addition to this, the ingenuity of this product lies in its compact structure design, small size, plug-and-play connection and no professional installation required, saving installation costs. At the same time, Linuo Solar guarantees quality supply and sincerely promises a 25-year warranty on additional linear power output or solar panels, eliminating the user's worries.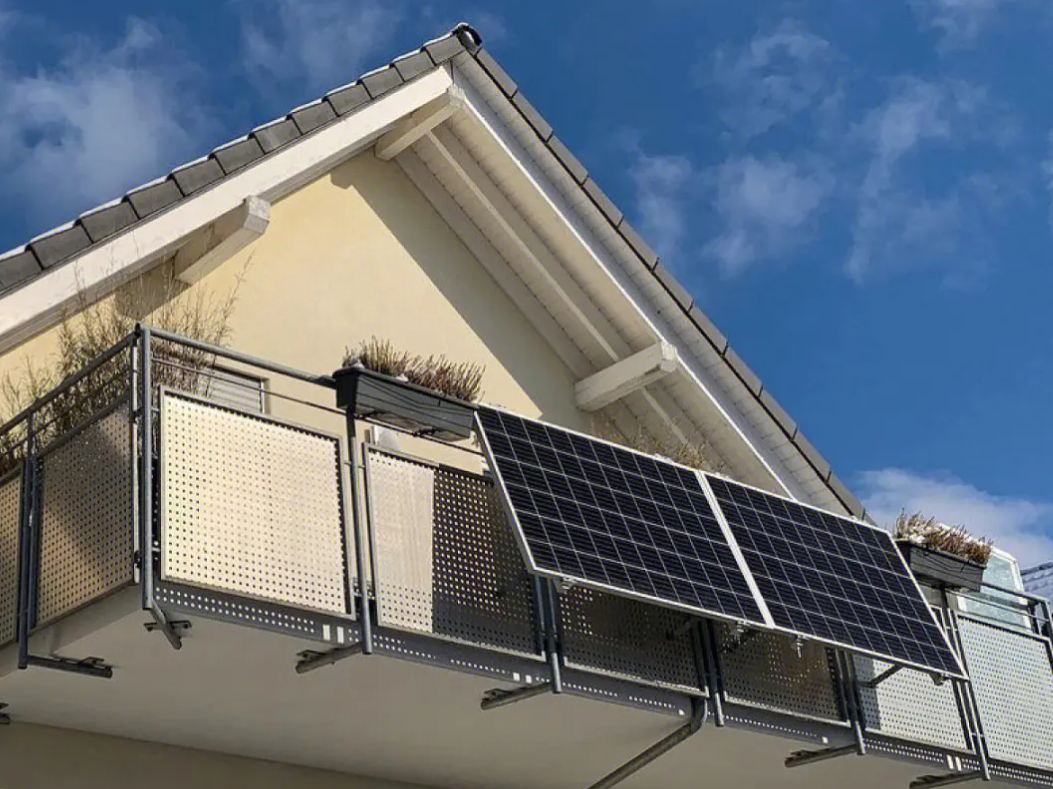 "Carbon "Looks to the Future - Linuo Solar is Coming
Intersolar is the world's largest and most influential solar exhibition and trade fair. Linuo Solar has 21 years of experience in research and development of photovoltaic modules and project cases, and is one of the first companies in China to enter the solar photovoltaic industry, and is one of the first three companies in China to obtain TUV certification. In the future, Linuo Solar will continue to uphold the vision of " to be the most competitive photovoltaic manufacturer in the industry " and pursue the improvement of product quality with a pragmatic attitude!
---