Linuo Power Group Annual Social Responsibility Report 2020
---
In 2020 , Linuo Power Group Co., Ltd. ( hereinafter referred to as " Linuo Power Group ") will continue to consolidate basic management, promote internal refined management, and devote itself to improving social responsibility work such as targeted poverty alleviation, energy conservation and environmental protection, safe production, and employee care. Advocate low-carbon life, enhance corporate brand value, and promote the green, healthy and sustainable development of the photovoltaic industry.
Linuo Power Group Co., Ltd.
2020 Social Responsibility Report
I. Introduction
In 2020 , Linuo Power Group Co., Ltd. ( hereinafter referred to as " Linuo Power Group ") will continue to consolidate basic management, promote internal refined management, and devote itself to improving social responsibility work such as targeted poverty alleviation, energy conservation and environmental protection, safe production, and employee care. Advocate low-carbon life, enhance corporate brand value, and promote the green, healthy and sustainable development of the photovoltaic industry.
2. Company profile
Leno Power Group Co., Ltd., as an important part of the Sunshine section of Leno Group, was established on November 22, 2002 with a registered capital of 420 million yuan. Adhering to the corporate purpose of "professional and expert", the company is engaged in the investment, design, construction, and operation and maintenance of solar photovoltaic power stations worldwide, and uses photovoltaic as its main business. Become a comprehensive energy solution provider. As of the end of 2020, the company has achieved a total of 2.6GW installations of photovoltaic power stations, with an annual power generation of 2.66 billion kWh, annual saving standard coal of 1.064 million tons, and 2.644 million tons of carbon dioxide at an annual reduction. Three -in -one certification of the ISO14001 environmental management system, ISO18001 occupational health and safety management system, ISO9001 quality management system three -in -one certification, obtained new energy design B, three -level power construction contracting three, power inheritance, and electromechanical installation three levels. Waiting for qualifications, it has become a famous new energy contractor at home and abroad, with a high reputation and reputation. In the selection of industry authoritative institutions, Lino Electric has been awarded the general contracting enterprise of photovoltaic EPC and photovoltaic investment enterprises for many consecutive years with outstanding performance for many years. top 10.
Lino Power Group adheres to "technological innovation and provides customers with satisfaction with customers; continuously improves, accelerates the advancement of advanced domestic and foreign levels; abide by the law and integrity, and create the maximum social value; people -oriented to ensure the health and safety of employees; protect the environment and jointly build green homes together; jointly build green homes; The principles of prevention -oriented, pursuing excellence and continuous improvement "have passed various indicators such as quality/environment/occupational health and safety system certification, product quality certification, quality, energy consumption, environmental protection and other indicators that meet relevant national standards and are at the industry's advanced level.
The quality policy of Leno Power Group adheres to the quality management system of "quality -based, fine management, continuous innovation, and continuous improvement", and establishes a quality management system. Customers are focusing on the focus, continuous improvement, and ensuring a win -win situation. Products and services continue to meet the needs of markets and users, continue to increase customer satisfaction, and return to society with high -quality products and excellent services.
Lino Power Group adheres to the environmental policy of "complying with laws and regulations, fulfilling social responsibilities, reducing energy saving and emission reduction, and creating green components", establishes an environmental management system, continuously strengthens the source prevention and control, increases the total control of the total amount of pollutants. Win Blue Sky Defense Battle made due contributions.
Leno Power Group adheres to the professional health and safety and safety policy of "safety first, prevention, prevention and control, and continuous improvement". It has established a occupational health and safety management system, continuously deepened safety production, safety services, production and safety, and strive to build peace. factory.
The Energy Policy of Lino Power Group adheres to the energy policy of "complying with laws and regulations, improving energy efficiency, continuous energy conservation and consumption reduction, and developing low -carbon products", establishes an energy management system, conscientiously implements national energy conservation and reduction policies, and continuously improved technological improvement, technological innovation, technological innovation, and technological innovation. Realize the high -yield and low consumption of the product, and actively adopt new technologies and new processes to promote factory energy efficiency management.
Loin Power Group follows the basic principles of human beings, establish talent, technology, equipment and brand advantages, pursue consistency and high sense of social responsibility in pursuing economic, social and environmental benefits, and adhere to the harmonious development of enterprises, employees, and society. As a high -tech enterprise, the Group has a provincial R & D platform such as Shandong Efficient Solar Battery Technology, Shandong Provincial Enterprise Technology Center, and Shandong Provincial "One Enterprise, One Technology" R & D Center. The crafts "won the second prize of the Shandong Science and Technology Progress Award, and the second prize of Jinan Technology Invention. Relying on a variety of products, excellent product quality and perfect customer service system, enterprises have won the leading enterprise in the high -end equipment manufacturing industry in Shandong Province, international independent brands cultivated in Shandong Province, famous trademarks in Shandong Province, famous Shandong Province, and innovation in Shandong Province Industrial products, Jinan Mayor Quality Award, Jinan Famous Brand Products, and Jinan Over -OR Industrial Products.
The company has accumulated strong scientific and technological advantages in the field of high-efficiency solar cell components and photovoltaic power station technology, and has cooperated with well-known domestic and foreign universities such as Tsinghua University, Dalian University of Technology, Shanghai Jiaotong University, Shandong University, Stuttgart in Germany, and the University of New South Wales in Australia. carried out technical cooperation. The company keeps innovating its business model, giving full play to the diversified advantages of the parent company, and deeply applying the new concept of " photovoltaic + ". , Create more economic and social benefits for customers. The company adheres to the customer orientation and provides customized project solutions for customers in combination with the characteristics of the industry. It has been highly recognized by major customers in communications, industry and commerce, schools and other industries, and has become a strategic partner of China Tower and China Mobile . Mobile base stations provide photovoltaic power. The company has developed a variety of unique poverty alleviation models to play an important role in promoting targeted poverty alleviation and has become a benchmark enterprise for photovoltaic poverty alleviation projects. Photovoltaic poverty alleviation projects are located in Shandong, Heilongjiang, Jilin, Tibet, Xinjiang, Inner Mongolia, Gansu, Yunnan, Hebei, Anhui Dozens of provinces / autonomous regions, including China, Hubei, and Jiangsu, have started construction of more than 400 megawatts, benefiting tens of thousands of poor people, receiving unanimous praise from the local government and the masses, and improving the living standards of the local people.
Linuo Power Group will adhere to the vision of "let all mankind use clean energy", keep in mind the mission of "creating a better life with clean energy", abide by the core values ​​of "customer first, honesty and sunshine, pioneering and innovative, and courage to take responsibility", combine the national Green energy development plan, based on product quality, increase scientific and technological research and development efforts, improve scientific management level, consolidate the humanistic foundation, continue to promote the steady growth of the enterprise, and make unremitting efforts to spread green power to thousands of households and realize the "Chinese Dream".
3. Key Performance
In 2020 , Linuo Power Group will use thinking innovation to drive continuous innovation in products and management, reduce costs and increase efficiency through refined management, technological transformation and other channels, and further realize asset appreciation. The performance comparison in the past three years is as follows:
| | | | |
| --- | --- | --- | --- |
| Statistical indicators | 2018 _ | 2019 _ | 2020 _ |
| Sales revenue (10,000 yuan) | | | |
| Total profits and taxes (10,000 yuan) | | | |
| Total number of employees (person) | 178 | 198 | 212 |
| Labor contract signing rate (%) | 100 | 100 | 100 |
| Social insurance coverage (%) | 100 | 100 | 100 |
| Physical examination coverage (%) | 100 | 100 | 100 |
| Health checkup number (person) | 178 | 198 | 212 |
| Number of occurrences of occupational diseases (person) | 0 | 0 | 0 |
| Staff training coverage (%) | 100 | 100 | 100 |
| Employee Satisfaction (%) | 87 | 89 | 93 |
| Staff turnover rate (%) | 3.23 | 2.68 | 2.05 |
| Customer Satisfaction (%) | 94.2 | 96.3 | 97.5 |
| Customer complaint handling rate (%) | 100 | 100 | 100 |
| Product qualification rate (%) | 100 | 100 | 100 |
| local employee hirer(person) | 142 | 168 | 180 |
| Number of industrial accidents (times) | 0 | 0 | 0 |
| Accident fatalities (person) | 0 | 0 | 0 |
| Person-times of safety training (person-times) | 930 | 1150 | 1280 |
| Safety training coverage (%) | 100 | 100 | 100 |
4. Assist in targeted poverty alleviation and demonstrate social responsibility
As the " National Torch Program Jinan Solar Energy Characteristic Industry Base " and " Shandong Province Science and Technology Prosperity Trade Export Innovation Base (Solar Photovoltaic) " , Linuo Power Group has long been committed to the research of high-efficiency solar cell technology, module technology, building integration and high efficiency and energy saving It has advanced technologies and products combining solar energy and buildings, and has always implemented the development direction of high efficiency and building integration and energy saving. While successfully operating the high-quality project of solar energy and building integration, it has also realized the integration of modern people's lifestyle and traditional Chinese architecture, and promoted the implementation of " land-saving, water-saving, energy-saving, material-saving, and environmental protection " buildings.
In strict accordance with laws and regulations, the company carried out equipment technical transformation and innovation in terms of environmental protection, energy saving and consumption reduction, and resource matching content, and improved the environmental factor identification and evaluation control program V1.3 and the solid waste control program V1 . 1 , Quality / Environment / Occupational Health and Safety Management Manual (Linuo Power), Waste Gas Control Procedure V1.0 , Hazard Source Identification, Evaluation and Risk Control Procedure V1.4 , Noise Control Procedure V1.3 , Water Pollution Prevention and Management Procedure V1 .0 etc.
After the earthquakes in Sichuan and Yushu, Linuo Group acted quickly, quickly deployed earthquake relief and donation work, immediately provided 500 solar flashlights and 200 solar lighting lamps to the disaster area, and donated 4 million yuan in total. Urgently allocate materials and accessories to ensure the post-disaster maintenance work of the people in the disaster area.
At the beginning of 2011 , we went deep into Tongga Village and the border post in Tibet, and installed solar photoelectric and photothermal equipment worth more than 1 million yuan on the plateau and the border post, which solved the problems of long-term power consumption and bathing difficulties for officers and soldiers .
During the Jinan National Games, the solar photoelectric and photothermal equipment donated by Linuo with a total value of more than 4 million yuan were all put into use. Cooperate with the " Green National Games " to instill the civilized concept of energy conservation and emission reduction into sports. In 2014 , all members of Linuo Group carried out fundraising, subsidizing 200,000 yuan for impoverished students of the University of Traditional Chinese Medicine.
The company adheres to industry, science and stability. The leaders of the party and the state have visited the enterprise many times for inspection and guidance, and have given care and support. This is a strong praise and recognition of the concept of " showing social responsibility and always being grateful " to the enterprise . The company 's business purpose of " pursuing material and spiritual happiness for all employees and their families, and contributing to human and social development " is vividly reflected in caring activities such as employee growth, donations for education, and disaster relief. Treat employees: Friendship lies in Linuo, dedication lies in Linuo, and success lies in Linuo. Linuo regards every employee as a family member. In Linuo, employees and the enterprise grow together and share the fruits of enterprise development. Treating customers: Open, inclusive and honest. Linuo Power Group always adheres to the service concept of " growing together with customers " , regards customers as the cornerstone of enterprise development, provides customers with the best quality services, and solves various problems faced by customers in an instant and efficient manner. Actively promote the development of other new energy industries such as photovoltaics and air energy, and contribute to a low-carbon world.
At the moment when comprehensive environmental governance is widely concerned by the state and society, enterprises are constantly practicing the responsibility and responsibility of national brands, relying on intelligent interconnected factories integrating " automation, informatization, intelligence, and flexibility " , and are committed to new energy Comprehensively develop applications and provide system solutions, providing solar power and other clean energy for many families.
In 2017 , Linuo Group, relying on its strong corporate and brand strength, won CCTV's annual golden advertising resources and became the industry leader of CCTV's 2017 " National Brand Plan " ! Encourage technological innovation in the country and emphasize the situation of vigorously developing green energy Under the circumstances, Linuo Solar Power Co., Ltd. has always practiced the solar energy + new energy concept of low-carbon life, formed a leading " systematic solution " in the industry , and provided customers with one-stop 360 sunshine services. Linuo Solar Power Co., Ltd. is committed to providing human beings with a healthy and comfortable lifestyle with leading technology and excellent product quality.
As a new energy enterprise, social responsibility is inherent, and it has shouldered the task of creating " providing clean energy and building ecological civilization " for human beings since birth .
Social Responsibility - Donate to Education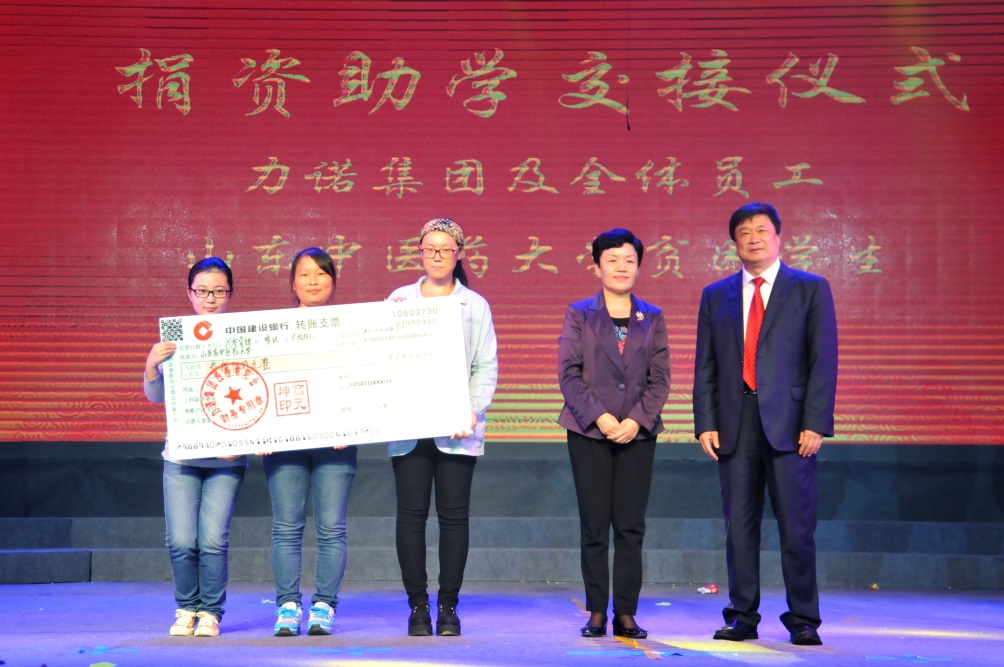 5. Environmental protection and low carbon
Linuo Power Group is committed to environmental protection, and pays great attention to greening work, planting various flowers and trees. In addition, through the use of photovoltaic power generation, comprehensive utilization of resources, and energy-saving technological transformation of host machines, remarkable results have been achieved in energy-saving and emission-reduction work.
In order to ensure that environmental emergencies can be controlled in a timely manner after the occurrence of environmental emergencies, to prevent the spread and pollution of major incidents, to effectively organize emergency rescue and rescue, and to protect the surrounding environment, Linuo Power Group, in accordance with the "National Emergency Plan for Environmental Emergencies" and other related documents , and combined with the actual situation, based on the principle of " prevention first, self-rescue first, unified command, division of labor and responsibility " , the "Emergency Plan for Environmental Emergencies" was formulated.
Linuo Power Group carries out 6S management, continues to promote clean production activities, achieves daily inspections, weekly notifications, and monthly assessments, strictly controls the " running, leaking, dripping, and leaking " work of the factory, and increases the " clean, green, bright, "beauty " work intensity, and strive to create a garden-style factory.
Linuo Power Group continues to increase the comprehensive utilization of industrial waste residues, waste and other resources, and establishes a model for the development of circular economy. Comprehensive utilization of resources such as waste batteries can effectively alleviate the shortage of resources, reduce environmental pollution, and have obvious social and economic benefits.
Photovoltaic power generation conforms to the development trend of clean and renewable energy. According to the current calculation of 1 kilowatt-hour (kWh) of annual power generation by 1 watt of photovoltaic cells, the annual saving of about 0.40 kg of standard coal , the reduction of 0.1 kg of ash , 0.75 kg of carbon dioxide, and 10% of sulfur dioxide grams, 16 grams of nitrogen oxides. Up to now, the company has accumulatively installed 2.6GW of photovoltaic power plants , with an annual power generation of 2.66 billion kilowatt-hours, an annual saving of 1.064 million tons of standard coal, and an annual reduction of 2.644 million tons of carbon dioxide emissions . The social benefits are very significant.
6. Safe production
The safety work of Linuo Power Group always adheres to safety first, prevention first, and comprehensive management, conscientiously implements safety production laws and regulations and strictly enforces them, and ensures the completion of various safety production indicators. Linuo Power Group continues to improve and enhance the level of safety management , invest a lot of resources, take a variety of measures to ensure and improve the safety level of the workplace.
Seven, after-sales service
In recent years, the production and sales volume of Linuo Power Group has increased steadily, showing a good development trend. Linuo Power Group has a stable source of raw materials, complete pre-homogenization implementation, advanced technology, and product quality has a relatively large advantage in the competition.
Integrity management, sincere service to customers, Linuo Power Group is punctual, trustworthy, enthusiastic and sincere in sales and service activities to provide support for customers and provide services for the interests of customers. For a long time, we have strictly abided by national laws, produced and operated lawfully, earnestly fulfilled supply contracts, and actively supported the construction of key projects at the national, provincial, and municipal levels. Over the years, "Linuo" brand modules and photovoltaic power stations have been , Reliable reputation, has won the favor of many customers.
Eight, people-oriented
Linuo Power Group has always adhered to the people-oriented concept of employing people, and has always implemented the purpose of creating opportunities for employees to help employees succeed. While developing, it has trained a group of solid talent teams. They have created a good and stable performance of Linuo Power Group , has also become the most important strategic resource for enterprise growth. Linuo Power Group always regards the joining of professional talents as an important way to maintain the stable development of the enterprise and the advantages of talents. At the same time, Linuo Power Group has also opened up channels to select the best candidates from the society and absorb various professional technical and management talents. Through training and integration, it has become the backbone of the company's technical management.
9. Future Outlook
Linuo Power Group is committed to building the industry's most competitive comprehensive energy solution provider, setting the goal of paralleling sustainable development and ecological environmental protection, continuing to strengthen technological innovation, and using information technology to improve module production monitoring and enterprise management levels, thereby improving Labor productivity, adopt more advanced environmental protection technology, reduce pollutant emissions and greenhouse gas emissions, help win the blue sky defense battle, continue to enhance the company's influence and driving force, continue to fulfill social responsibilities, help poverty alleviation, and contribute to the construction of a well-off society New bigger contribution !
Linuo Power Group Co., Ltd.
---