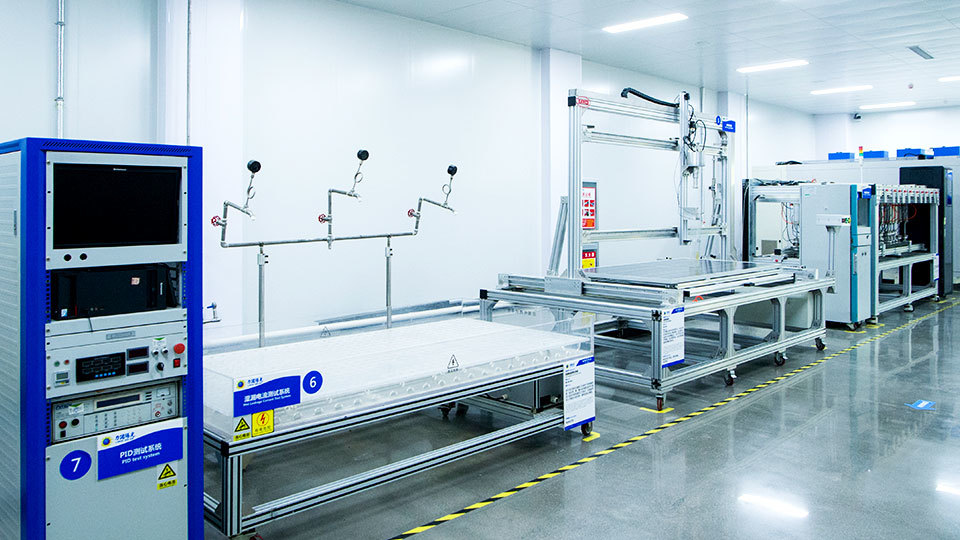 The 1,600-square-meter laboratory of Linuo Solar was set up in 2016. It is now Shandong Key Laboratory of High-Efficiency Solar Cell Technology where a wide range of tests and analyses can be carried out, such as raw material tests, modules quality inspections, outdoor simulation experiments, even exploring new test methods. It is equipped with various experimental instruments and appliances and can conduct such tests as mechanical load, hail simulation, thermal test in full accordance with IEC standards to verify the performance of solar products.

The laboratory is engaged in basic and prospective R&D work, and actively cooperates with universities and research institutes for industrialization of R&D results.
● 218 patents, including 66 invention patents;
● Technical cooperation with universities and research institutes;
● Partaking in the High-tech R&D Program of China;
● National and provincial key laboratories.