2021 SNEC Sunshine Dream Chaser practicing carbon neutralization
---
The enthusiasm of summer always can't wait to send all the warm beauty to you. On June 3 , the Shanghai SNEC exhibition, known as the "world's largest photovoltaic exhibition", officially opened for three days . In this large-scale and influential international photovoltaic event
The enthusiasm of summer always can't wait to send all the warm beauty to you.

On June

3 , the Shanghai

SNEC

exhibition, known as the "world's largest photovoltaic exhibition", officially opened for three days . In this large-scale and influential international photovoltaic event, Shandong Linuo Sunshine Power Technology Co., Ltd. takes "Practitioners of the Goal of 'Carbon Peak, Carbon Neutrality'" as the theme, and brings new modules, industrial and commercial photovoltaic solutions, Large-scale ground power station solutions, household photovoltaic and energy storage solutions, power station operation and maintenance solutions, and agricultural photovoltaic complementary photovoltaic power station systems were presented in

the N1-590 exhibition hall.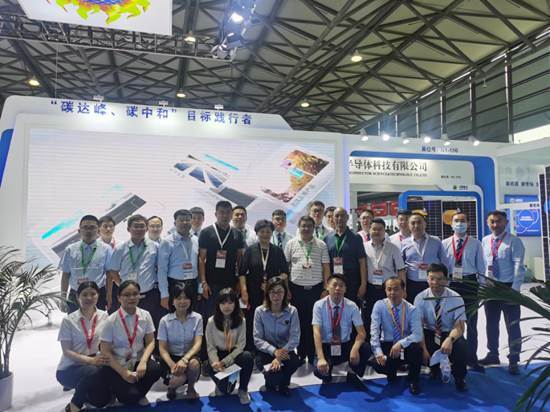 This annual photovoltaic feast brings together elite enterprises, representatives of academic authorities and experts from all over the world, and tens of thousands of professional exhibitors to discuss the development of the photovoltaic industry and the transformation of energy strategies. This time, Linuo Sunshine brought its star products "Riyuequan series", "Baimaiquan series" and "Tianjingquan series" to the exhibition, showing reliable product quality and advanced design concepts to exhibition experts and audiences. At the beginning of its development, it attracted many customers to visit, including many overseas customers.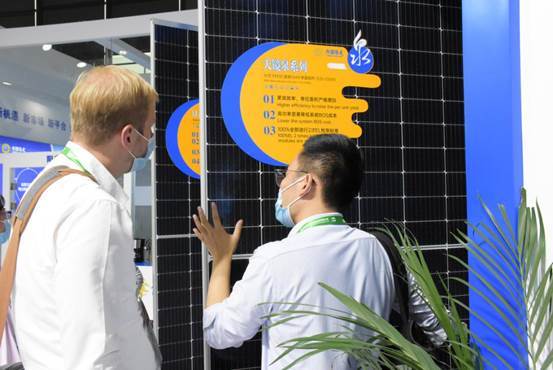 At the exhibition, Linuo Sunshine demonstrated and shared the self-developed "Smart Sunshine" photovoltaic

-

photothermal dual-effect system. The distributed household photovoltaic solution launched on the basis of the platform attracted the attention of the audience, and the audience at the booth was crowded and continuous .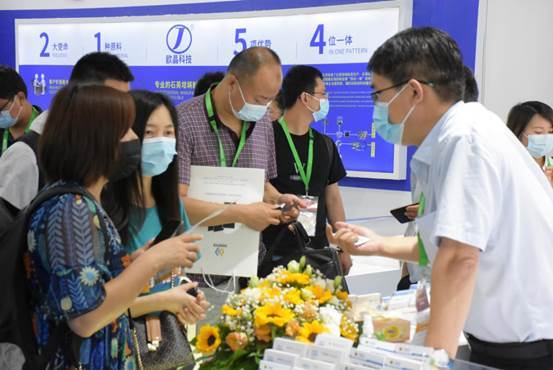 The "Smart Sunshine" photovoltaic 

-

 photothermal dual-effect system focuses on achieving high efficiency, energy saving, and green intelligence. It takes household use and rural revitalization as the main application scenarios, and comprehensively connects energy generation, energy storage, distribution network, and energy consumption. Through a multi-functional coordinated localized control platform 

,

 it realizes heating in winter, cooling in summer, supplying hot water in four seasons, and producing green electricity throughout the year. Help household photovoltaics achieve multi-energy complementary and coordinated optimization, and help achieve carbon peak and carbon neutral goals.

    

  As the country strengthens the guidance of low-carbon emission reduction policies, the process of domestic zero-carbon energy transformation is gradually accelerating, and distributed photovoltaics will surely show their talents in the energy field in the future. Relying on the technology precipitation and strategic layout that has been deeply cultivated in the industry for many years, Linuo Solar will present a "gluttonous feast" of distributed photovoltaic energy for everyone at this year's SNEC International Solar Photovoltaic and Smart Energy (Shanghai) Exhibition and Forum. In progress, Linuo Sunshine's help to achieve the "30·60" double carbon target is still going on!
---